ANNOUNCEMENTS
25 days ago
Keep an eye out for our bi-monthly school Newsletter and Calendar. We send them home with your students, but you may also get new ones from the office, or you can also find a link to the calendars here on the website.
Whenever your student is absent from school, please call or send a note so that we can keep our records accurate.
If you will be picking your students up early or dropping them off late, please be sure to call the office to let us know.
If your student rides a bus, needs to ride a DIFFERENT BUS, or is being picked up instead of riding their normal bus, PLEASE make sure that you call in advance and let us know by 3:00 p.m. Bus notes are delivered at that time, and we need to ensure that your student gets on the right bus to get home.
If you have any other questions or concerns, please feel free to stop by the office and ask!
PRINCIPAL'S PAGE
8 months ago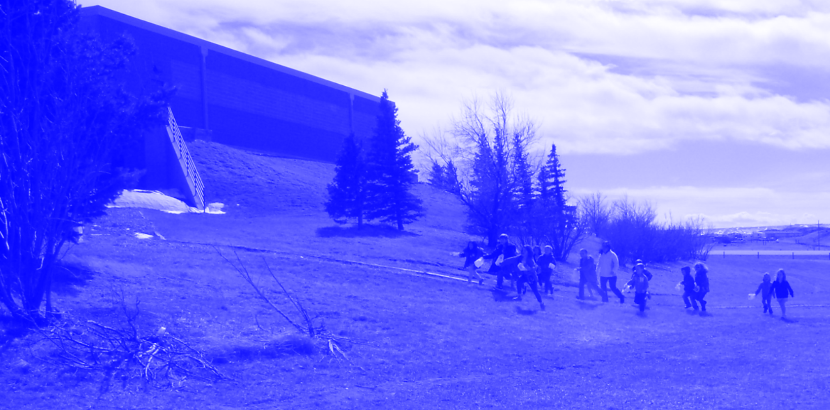 On behalf of the students, faculty, and staff at Gilchrist, I would like to welcome you to our website. It's our desire to provide you with a variety of information relevant to your child's education. We look forward to working together with you to achieve our mission in order to develop all students into self-directed, lifelong learners and productive citizens. Please utilize this website to access current information about school and classroom activities. If you have any questions or concerns, please stop by or call the office at 771-2285. Our staff will be happy to assist you in any way we can!

Nurse's Page
5 months ago
Attention Parents!
The end of the school year is quickly approaching and I have a cupboard with medications that have been brought to school this year. All medications at the elementary level must be picked up by an adult/guardian/adult-designee by Wednesday, May 31st.
Regrettably, ALL medications will be discarded if not claimed by a parent or adult guardian or designee.
ANY MEDICATIONS LEFT AT SCHOOL AFTER OUR LAST DAY WILL BE PROPERLY DISPOSED OF AS WE CAN NOT STORE ANY MEDICATIONS OVER THE SUMMER FOR SECURITY REASONS.
Thank you for your time and attention to this matter and have a happy, safe summer!!
Teresa Wright, School Nurse
Chronic absence is defined as missing 10% or more of school for any reason. That's about 18 days/yr or two days/month. By 6th grade chronic absence is a leading indicator that a student will drop out of school. By 9th grade, it becomes a better predictor of dropout rates than test scores. Attendance Works estimates that between 5 million and 7.5 million US students miss nearly a month of school each year.
The CDC in 2009 reported 40% of children ages 5-17 years missed 3 or more school days in the past year. Poor attendance affects achievement, graduation rates, and socio-emotional factors like grit and perseverance, research shows. Since school nursing began in 1904 with Lillian Wald, nurses help to reduce absenteeism. And a study by Pennington in 2008 showed that school nurses attended to 64% of a given student population and returned 95% to class whereas non-licensed staff attended to 36% of a student population and sent 82% back to class.
On grit and perseverance:
Thomas Edison's teachers said he was "too stupid to learn anything." He was fired from his first two jobs for being "non-productive." As an inventor, Edison made 1000 unsuccessful attempts at inventing the light bulb. When a reporter asked, "How did it feel to fail 1000 times?", Edison replied, "I didn't fail 1000 times. The light bulb was an invention with 1000 steps."
Michael Jordan says, "I've missed more than 9000 shots in my career. I've lost almost 300 games. Twenty-six times I've been trusted to take the game winning shot and missed. I've failed over and over and over again in my life. That is why I succeed."
New study recommends school concession stands be included as part of healthy diet programs.
Researchers at Cornell University have found that students appreciate healthy food options offered at sporting event concession stands.
In a 2014 study, conducted by Cornell University and the University of Iowa, researchers found that when given the option, students chose healthier foods when they were made available at school concession stands.
"We found that an average of 77 percent of students purchased healthier foods when they were available and that revenue also increased when a variety of healthy items were available," Brian Wansink, Ph.D., professor and director of the Cornell Food and Brand Lab and co-author of the study, said. "This is a game changer for both schools and healthier students."
For the study, researchers worked with a booster club president at a large high school to add healthier items to the menu and found that by adding eight new healthy options from the USDA Smart Snacks guidelines increased concession stand sales by 9 percent and overall sales by 4 percent.