ANNOUNCEMENTS
30 days ago
Food Drive
We will be collecting food beginning on December 4th through December 15th. There will be a box placed in the lobby in the front by the office to place the donated food.
Giving Tree
We are again supporting Safe Harbor with PJ's. The "tree" will be a paper tree on the office door. If you want to buy one of the PJ's, you need to grab an ornament off the tree and bring it down to Mrs. Sommers. She will then assign a size and gender for you to purchase. The event begins December 4th through Dec. 13th. Please wrap the PJ's so that they are ready for delivery.
Toys for Tots
We have joined forces with the toys for tots program. To participate bring a NEW, UNWRAPPED toy for ages 2-16 and place it in the collection box by the office. These will be picked up Dec. 16th.
Keep an eye out for our bi-monthly school Newsletter and Calendar. We send them home with your students, but you may also get new ones from the office, or you can also find a link to the calendars here on the website.
Whenever your student is absent from school, please call or send a note so that we can keep our records accurate.
If you will be picking your students up early or dropping them off late, please be sure to call the office to let us know.
If your student rides a bus, needs to ride a DIFFERENT BUS, or is being picked up instead of riding their normal bus, PLEASE make sure that you call in advance and let us know by 3:00 p.m. Bus notes are delivered at that time, and we need to ensure that your student gets on the right bus to get home.
If you have any other questions or concerns, please feel free to stop by the office and ask!
PRINCIPAL'S PAGE
10 months ago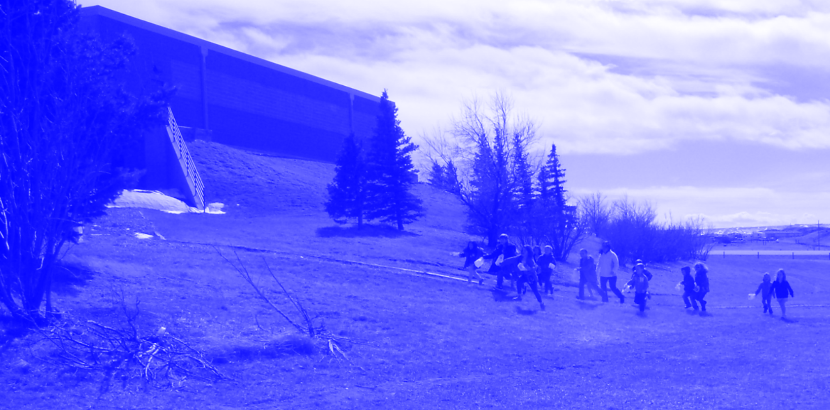 On behalf of the students, faculty, and staff at Gilchrist, I would like to welcome you to our website. It's our desire to provide you with a variety of information relevant to your child's education. We look forward to working together with you to achieve our mission in order to develop all students into self-directed, lifelong learners and productive citizens. Please utilize this website to access current information about school and classroom activities. If you have any questions or concerns, please stop by or call the office at 771-2285. Our staff will be happy to assist you in any way we can!

Nurse's Page
3 months ago
Vision Screenings and Comprehensive Eye Exams Teresa Wright, School Nurse
Because 89% of learning is visual and because up to 25% of children have vision problems , early detection and treatment in children is important. 10% of children have a significant need for eyeglasses to clear blurred vision. 15% suffer from poor visual skills. Inadequate or poor vision may delay the development of important vision-related learning.
Your child's eyes are constantly in use in the classroom and at play. Near and distance vision, binocular coordination, eye movement and focusing skills, peripheral awareness and eye/hand coordination are all critical and if lacking or absent, then your child will have to work harder.
Eye doctors recommend that a child should have their first eye exam at six months of age. The child will be examined for vision problem warning signs, eyes turning inward or outward, and other focusing problems. Some of these warning signs are most responsive to treatment if diagnosed by the age of 3. At age 5, children should be examined to determine their readiness of vision skills for school.
School vision screenings do not substitute for a comprehensive vision examination. Optometrists and ophthalmologists can provide glasses, needed medications, low vision rehabilitation and vision therapy services. They are trained to provide a thorough examination of your child's eyes even if the child has yet to develop communication skills, cooperates poorly during the exam or is unable to pay attention to an eye chart.
Please provide your School Nurse a copy of the report of any comprehensive exams. These will be kept in your child's confidential health folder.